WHAT is ThrillCapital?
THRILL / CAPITAL.
Noun.
Venture Capital for Sports with a focus on fan investment, engagement and ownership. Maximising financial and emotional ROI and minimising risk.
Synonyms.
Investments that…
charge, electrify, excite, exhilarate, galvanise, intoxicate.
Antonym.
'Widows and Orphans' Capital.
A link between sporting passion and funding
Fan Focused VC for Sport, linking passion and funding.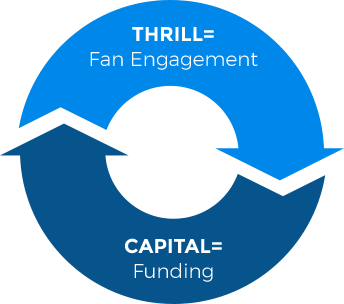 An indie version of Redbull Sports driven by Sporting Innovation, Talent and Fans.